Stand by to wear ship!!!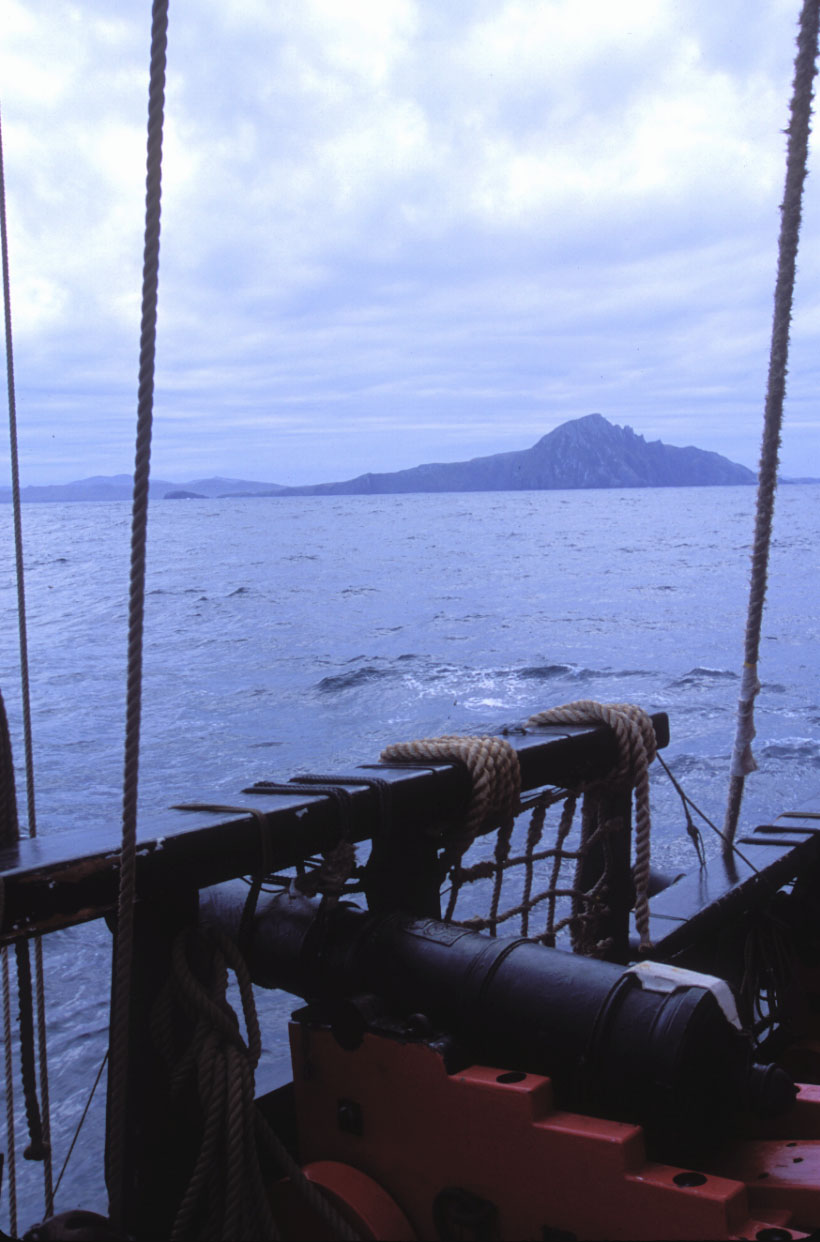 Helms down!!
Square the main & Mizzen!!
Capsize your coils!
Take your lines to one turn ……Thirty sailors from three different watches toiled and scurried about to perform what we in the 21stcentury boating world call a jibe. Simply put, a jibe is changing your tack while running before the wind and is accomplished in modern day sailing with a flick on the tiller or turn of the wheel.  And, sometimes accompanied by a duck of the head as the boom comes around. Life is drastically different aboard tall ships and Endeavouris no exception. Built in the Whitby Cat design, she was a famous ship beginning life as a collier or bulk carrier named the Earl of Pembroke. Because of this attribute and her stoutness, the British admiralty chose her as the vessel to carry Lieutenant James Cook and his crew on their voyage of discovery in 1768. Nearly two hundred and forty years later, I was lucky enough to join Endeavour*and crew on a leg of her journey from Fremantle to Whitby, England by way of Cape Horn.